World Society for the Protection of Animals
A campaign to ban the production of  cartridges used to kill chimpanzees and gorillas.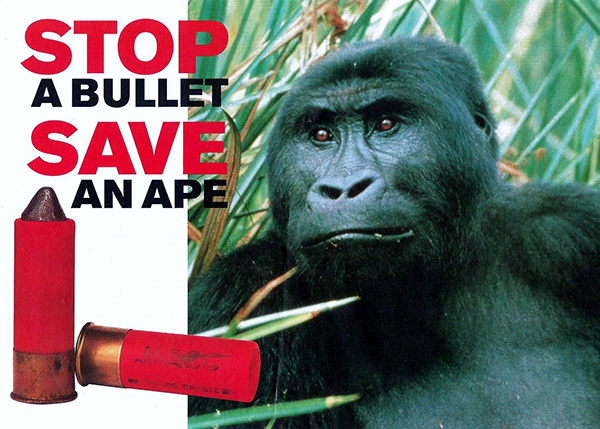 STOP A BULLET. SAVE AN APE.
In the forests of Central Africa, chimpanzees and gorillas are being shot in huge numbers for luxury 'bush meat'.
There's one way to end this slaughter – by taking away the ammunition used by hunters. Chimpanzees and gorillas are protected by law. Despite this, in the CongoRepublic, one factory is producing shotgun cartridges specifically designed to kill these great apes and other large mammals.