Le Pigeonnier
A group of foodie Francophiles offer hampers from South West France.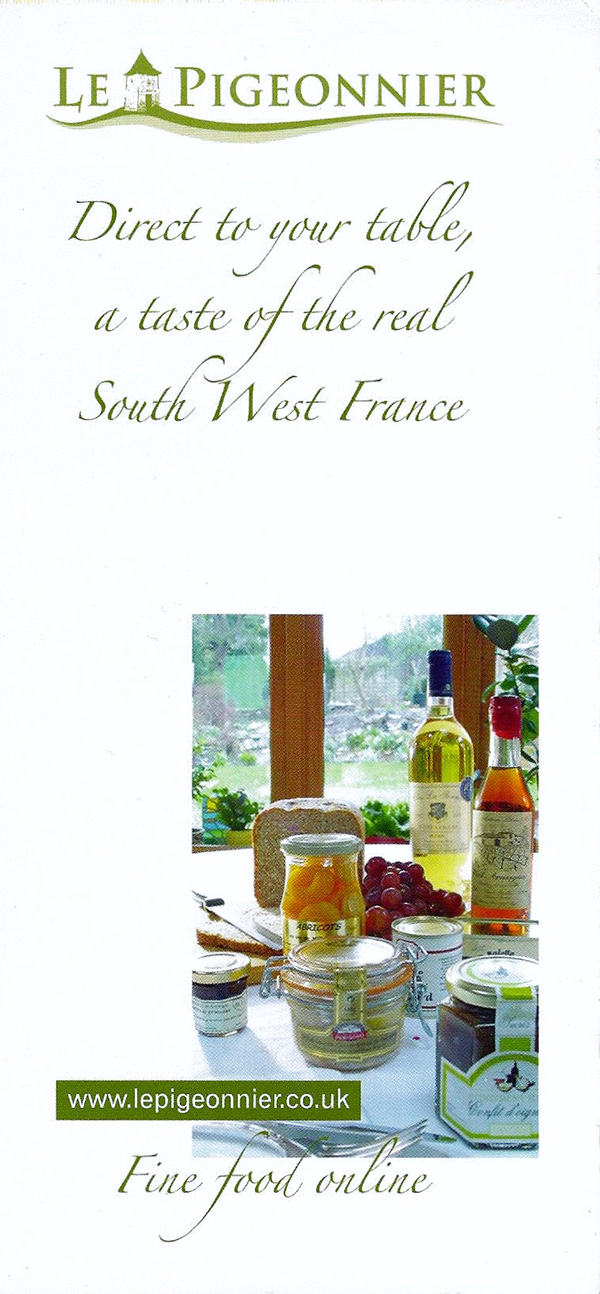 "They eat well down there."
That's what the French say about those fortunate to live in what they call Le Grand Sud-Ouest.
The region is blessed with some of France's finest natural ingredients which the locals transform, by time-honoured culinary alchemy, into gastronomic gold.
Anyone who has tasted foie gras spread thick on toasted brioche, accompanied by a chilled glass of Monbazillac, can only agree. Some might go so far as Regency wit Sydney Smith whose idea of heaven was 'eating patées de foie gras to the sound of trumpets'.
Indulgent perhaps but surely the region's delicacies are something we should all be allowed to enjoy more often and not just when 'down there' on holiday? Well now we can, courtesy of Le Pigeonnier.
And we have made the whole purchasing process as easy as 'un, deux, trois'.