Comfort Hotels & Quality Inns
Where do you put those guests who suddenly turn up?  Expected or unexpected, this door drop makes a case for your local hotel.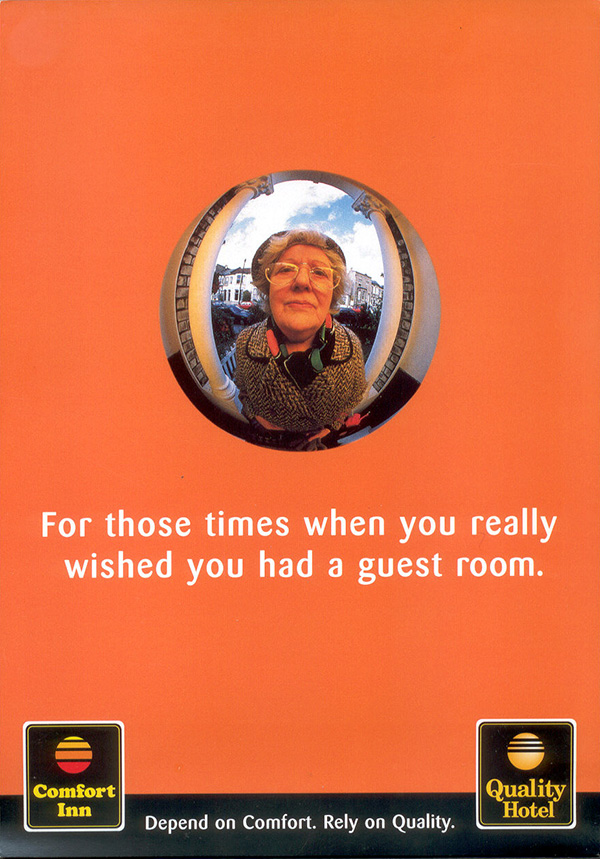 "You must come and stay!"
We've all said it; we've all meant it. The reality, however, is something else. You may love having friends and relatives around but you simply don't have the room to make them feel at home.
That's where we can help. Simply book them in with us. You sleep easy knowing that they're doing the same. And our great-value prices make it a really affordable alternative to turfing the kids out of their beds for the night or camping out in the living room.
It really is the perfect solution. You put your visitors up in quality and comfort. And they don't feel that they're putting you out.
Art direction Phil Treacy.